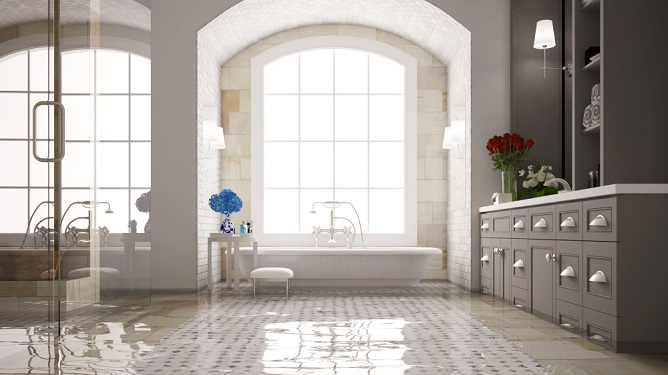 Are you considering a home renovation project in San Diego, California? Look no further than Infinity Design & Build, Inc., your trusted kitchen & bathroom specialist in San Diego, California. While kitchen remodeling often takes the spotlight, don't underestimate the value and impact of bathroom remodeling in California.
As a leading expert in bathroom design, Infinity Design & Build, Inc. knows that bathroom remodeling can bring a host of benefits to homeowners. First and foremost, it enhances the functionality of your bathroom space. Whether you need to add modern fixtures, increase storage, or create a more efficient layout, a bathroom remodel can transform your outdated bathroom into a functional oasis that caters to your needs.
In addition to functionality, bathroom remodeling can significantly increase the value of your home. San Diego's competitive real estate market demands updated and well-designed bathrooms, and bathroom remodeling can be a wise investment that yields a high return on investment. Potential buyers will appreciate the attention to detail and modern design elements, which can make your home stand out from the competition.
Moreover, bathroom remodels can elevate the aesthetic appeal of your home. Infinity Design & Build, Inc. specializes in creating breathtaking bathroom spaces that are not only functional but also visually stunning. From luxurious spa-like retreats to sleek and contemporary designs, well-executed bathroom design in California can elevate the overall ambiance and aesthetics.
In conclusion, bathroom and kitchen remodeling in San Diego, California, is worth considering for its functional, financial, and aesthetic benefits. As your trusted kitchen and bathroom specialist, Infinity Design & Build, Inc. can help you transform your bathroom into a beautiful space that adds value to your home. Contact Infinity Design & Build, Inc. today to discuss your bathroom remodeling needs!