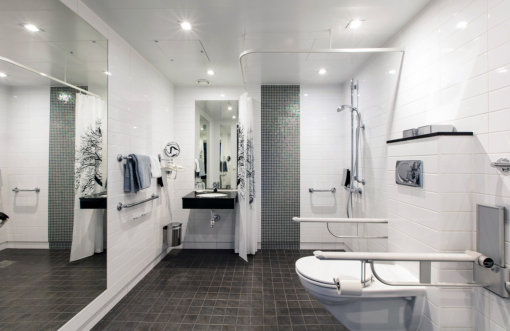 While most people don't put much thought into their bathrooms, it's an important part of the house. Many of us just settle for a usable bathroom. However, like anything else, when we realize how it should be like and understand it's function, we begin to want more for it.
To get a better grasp of what we're talking about, here are some reasons why you should pay more attention to your bathroom and consult experts on bathroom design in California.
It's the place for self-care.
Your grooming routine, shower, and calls of nature all happen in the bathroom. It's the singular place in the whole house where you prepare yourself for the activities of daily life.
All of your guests will eventually use your bathroom.
It may not be the first thing visitors see, but at one point or another, they would see it. If your bathroom "just works" and as tidy as expected, it can throw your visitors off.
The bathroom will reflect your habits.
Considering all the time you spend in it, you will eventually be quite definitive of it. So make sure you have a bit of personality in your bathroom.
If you need help in remodeling your bathroom, Infinity Design & Build, Inc. can help you out. We are a leading kitchen & bathroom specialist in San Diego, California. You are part of our design process because we want your bathroom to fit your needs and character.
We also do kitchen remodeling in San Diego, California. We make sure our clients live a comfortable life by having a home that is stylish, functional, and pleasant. Talk to us about your renovation plans.