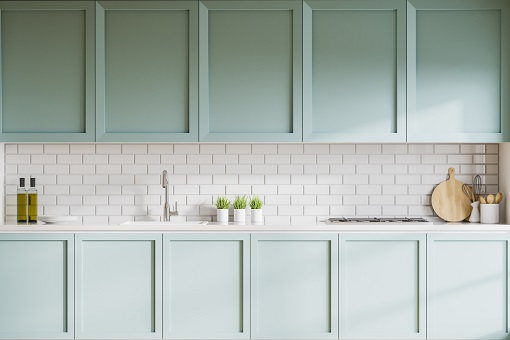 Are you thinking of renovating your kitchen? Does it look outdated and in need of a quick fixer-upper? Although your current design can pass as something modern, having fixtures that look old may still dampen the overall vibe. So, what can you do? Give your floor and cabinets a fresh makeover.
Preparing the Ground
Demo old components down to their framing. You can partner with out kitchen & bathroom specialist in San Diego, California, to make sure that all of the plumbing and electrical systems complied with regulations before concentrating on the specifics. Upgrade the insulation to current standards to stop energy loss and drafts during the winter.
Letting the Area Breathe
The key to making a space appear larger is natural lighting. Increase the amount of kitchen cabinet space by eliminating the previous door and adding a slider for deck access. For a feeling of greater openness, increase and widen the apertures leading into the kitchen.
Final Adjustments
Our experts on kitchen remodeling in San Diego, California, can tear up the floor and have it resecured. We can help install light wood floors in lieu of the linoleum, which can complement the gorgeous new cabinets. Because quartz countertops are cheaper, more enduring, and more environmentally friendly than granite, it is best to choose them. Speaking of environmentally friendly, you can also put in new lighting with pendant lighting over the new peninsula and LED bulbs. Not to mention, adding new stainless steel appliances and a fresh coat of paint.
Do you need to update your kitchen? Get a free consultation by contacting Infinity Design & Build, Inc. right away! We also offer bathroom design in California.