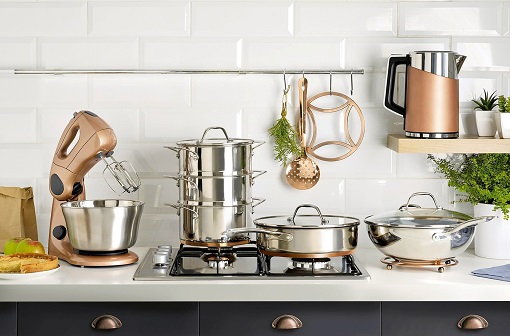 Kitchens come in a variety of shapes and sizes, with some being extremely small. Space planning is essential in both large and small kitchens, which is why, regardless of the size of your kitchen, you should consider your needs before beginning a kitchen remodeling in San Diego, California.
If you're ready to make some changes to your small kitchen but don't want to make a common mistake, read these helpful tips from the experts at Infinity Design & Build, Inc.
Never Allow Clutter to Gather
Make having a location to store any appliances while they are not in use a top priority. Simply showcasing a clean countertop may make a tiny area feel much larger.
Store Occasional Items Elsewhere
There is no hard and fast rule that all kitchen storage must be in the cooking zone, so look outside the small kitchen for goods you don't use every day. If you have tall kitchen cupboards, consider keeping excess, utensils, pantry basics, and table linens on top of them.
Opt For Open Shelving
Open kitchen shelving may be a terrific way to add flair and personality while also optimizing kitchen storage. It's also an undeniably convenient place to store tableware sets for easy access and display.
Keep Food in Check
To guarantee that cooking tasks run well, small kitchens require a well-organized and space-efficient food storage system. Keep a food inventory so that you only buy what you need, and you won't overbuy and overfill your cupboards.
Having a small kitchen doesn't mean you can't have it in style — you could! With the help of a skilled kitchen & bathroom specialist in San Diego, California.
Are you considering a new bathroom design in California? Contact us today!