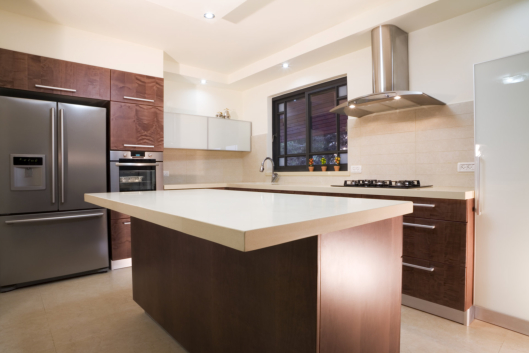 Many homeowners love to cook, and they have their style of cooking. Your way of making a cuisine will always be part of who you are. Therefore, you have to embrace it – even if it is messy!
If you are a messy cook, don't worry. You are not alone in this world. Sometimes, even if you use every bowl and utensil in the kitchen to make delicious homemade meals, these never seem to do the trick to avoid making a mess.
Being a messy cook doesn't mean you don't get to have your dream kitchen. Whether you want to build a kitchen or remodel an old one, you are welcome to choose a design that fits your cooking needs and personal taste.
Knowing your style of cooking may help give you an idea for your kitchen remodeling in San Diego, California. You may come up with something that works best for you.
For instance, you may have a decent open counter space or a kitchen island. That way, you will have ample space for scraps of ingredients and possible spills when you start cooking. Make sure there is a trash bin nearby so you can easily dump the clutter there.
You may have your kitchen & bathroom specialist in San Diego, California limit the distances between fridge, basin, and cooktop. By doing so, it will keep you from spreading the mess. Of course, you will need a large sink with a counter nearby.
You may also have a cooking section and a cleaning section. That way, you can have someone step in, like a family member or a cleaner, and help clean the mess without being in your way while you prepare food.
Are you running out of ideas for kitchen and bathroom design in California? Contact Infinity Design & Build, Inc. today!