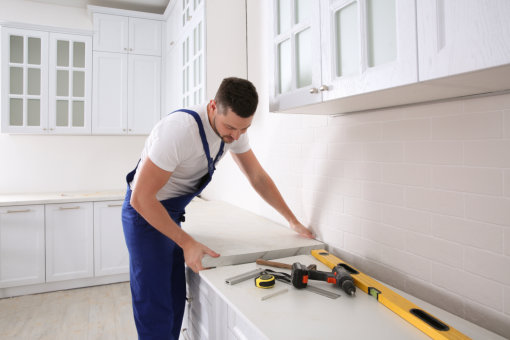 Over time, appliances, furniture, and home structure can go out of style and fall behind in value. Kitchens, in particular, are notorious in this regard. This is why a lot of people consider remodeling their kitchens more often.
The kitchen sees more use than any other room in your home, thus, renovating it is more often considered. Just like our kitchen remodeling in San Diego, California, this process focuses on increasing livability and usability. The end product should then work better and make your life easier than before.
Our kitchen & bathroom specialist in San Diego, California affirms that kitchen renovations are worth the money and time. The kitchen, especially, is a great choice for investing in your home's overall market value. If you plan to sell your home in the near future, completing a comprehensive upgrade of your kitchen is frequently recommended by most realtors before placing your home on the market. Generally, kitchen remodels can see up to a 60% return on investment, with full remodels seeing more recovered costs.
Upgrading your kitchen appliances and redesigning your kitchen space is a great way to mold a home to your unique style and personal expression. When you do remodel your kitchen, you are investing in the worth of your home while increasing your own personal enjoyment.
There are many options in remodeling and renovating your home that can suit your budget. Call Infinity Design & Build, Inc. today to know more. We also offer services for bathroom design in California.