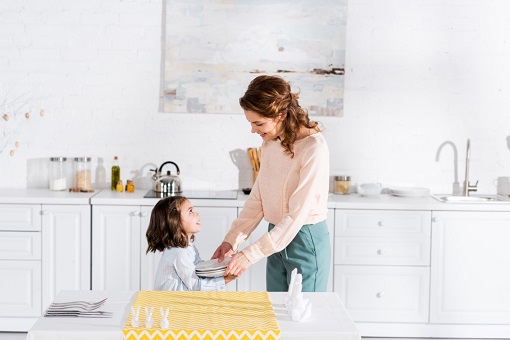 From preparing meals and sharing them with the family to engaging in meaningful conversations with your loved ones, the kitchen is a space where your bellies and hearts can stay full. Ensuring this room stands the test of time is vital for every household; Wonderful memories are created here. Being a social space for family and friends, here are some colors you may want to consider for your kitchen.
White

White is probably the most common color in kitchens. If you are considering kitchen remodeling in San Diego, California, due to limited space, this color can make a small kitchen appear larger. It gives the room a fresh look while accentuating cleanliness – a significant aspect of every kitchen.

Green

Green is the color of nature. The color brings the outdoor's ambiance inside. Preparing healthy produce and ingredients that come from nature while having green as your background is a sight to behold. It creates a calming atmosphere and connection to nature as you cook your favorite meals. If you feel connected to green, seek advice from a kitchen & bathroom specialist in San Diego, California, for the perfect shade.

Yellow

If you want to break the conventional colors, yellow is a perfect choice. It gives off energy and is often associated with happiness. Next time you eat breakfast in your kitchen, expect a more positive vibe as you start the day.
Can't decide which color best suits your kitchen? Our experts from Infinity Design & Build, Inc. can help remodel your kitchen in terms of color, design, and more. We can also assist with your bathroom design in California. What are you waiting for? Let us discuss your kitchen design today and color it like never before! Contact us.