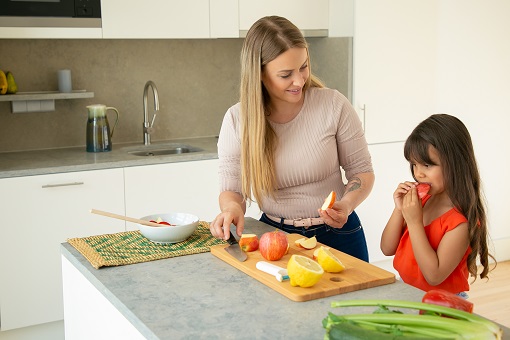 Not everyone is blessed with a large home. Some of us have to work with limited space in order to create a cozy and livable home. One of the major problems that homeowners have to face is how to execute certain areas of the house to avoid looking cluttered or tight.
Kitchens are one of the most essential spaces in the house. Here, families get to cook and eat together, which can help create fond memories. As such, creating a warm and cozy kitchen is ideal to encourage family members to gather every meal and enjoy delicious food and drinks together.
Today, our experts on kitchen remodeling in San Diego, California, would like to share some tips on how you can make a cozy kitchen with limited space.
Our contractors and designers at Infinity Design & Build, Inc. suggest adding a kitchen island. A kitchen island gives you more counter space, more storage space, and more seating options. An excellent way to enhance the kitchen design is to convert it into a minibar, with racks above the counter with proper shelving for drinking glasses and storage space below for your alcohol.
To ensure full functionality, our kitchen & bathroom specialist in San Diego, California recommends adding additional electrical outlets to the island during your kitchen remodel. The backsplash is also made up of patterns, which add texture to the space. Depending on the condition of your kitchen cabinets, you might consider painting or staining them for an immediate and relatively inexpensive kitchen renovation idea.
If you need expert remodelers to help you with your kitchen makeover, we are the people to call. We also offer bathroom design in California.