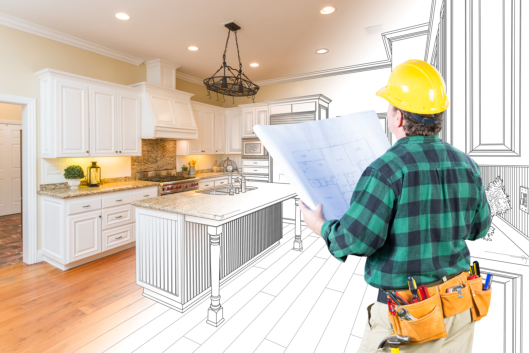 According to our kitchen & bathroom specialist in San Diego, California, remodeling your kitchen can increase your home value. Aside from that, you will have something new and exciting to look forward to when you get home!
When you remodel your kitchen, it can improve home comfort in many ways. For instance, it can provide the room with better ventilation that can help reduce the heat that cooking appliances produce. It can also emit any odors from the kitchen that may attract pests and rodents.
Another benefit of remodeling your kitchen is in improving the kitchen's utilization. For instance, by installing a kitchen island, it can already provide you and your guests a seating space. Instead of going to the dining area on ordinary days, you can have a seat at the kitchen island stool bars.
Remodeling your kitchen can also improve safety. When you upgrade outdated kitchen appliances that may malfunction at any time, you can prevent fire hazards at home. You can also install a wall oven that benefits you when you want to cook various things simultaneously.
As you know now, deciding to have a kitchen remodeling in San Diego, California can benefit you and your home. Investing in this kind of home improvement can be one of the best decisions that you will make!
For more information, you can contact Infinity Design & Build, Inc. and get in touch with one of our friendly staff. Our services include kitchen and bathroom design in California.