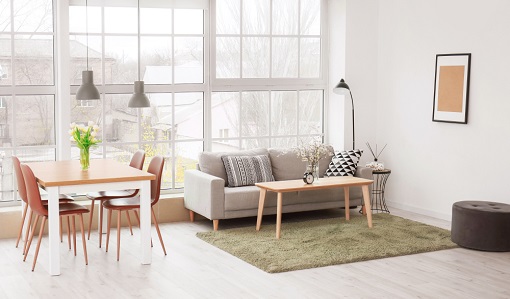 Have you ever thought about why your living room feels so little while having so much space? If this is the case, there may be an issue with the way you have ordered your furniture and designed your living space.
Fortunately, we're here to assist you. As a high-quality home remodeling in California, we would gladly share with you some of the greatest things you can do to improve the appearance and appeal of your living room.
Incorporate black accents. If your living room lacks strong black accents, you should address this as quickly as possible. Sprinkling black decor across your living area will add incredible visual weight and much-needed contrast.
Include a beautiful lamp. Lighting is quite important. So, because you need light to use your living room, why not take advantage of it? Having a lot of lights can assist to level out the lighting and make your living room look more fascinating.
Do not overcrowd your space with items. If you are a minimalist, this suggestion is ideal for you.
Are you looking for a kitchen & bathroom specialist in San Diego, California? Look no more because you are in the right place.
Infinity Design & Build, Inc. is a high-quality provider of kitchen remodeling in San Diego, California. We are here to help you bring the best out of your home.
We are able to provide a wide range of services, including room additions, kitchen remodeling, bathroom remodeling, and more.
If you are interested in altering your bathroom design in California, please let us know. You may contact us today for more information.