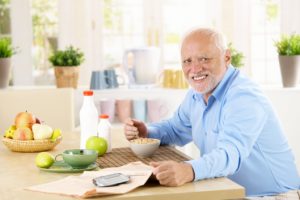 Nowadays, a backyard is no longer the only place to dig up some dirt for a garden. You can integrate plants into the interior design of your kitchen. With the right planning and coordination by our kitchen & bathroom specialist in San Diego, California, you can have a healthy and calming addition to your kitchen.
Since plants go through a process called transpiration, they can help increase humidity and keep air temperatures down. Because cooking warms up the kitchen place, your indoor plants can help cool it down. Isn't that great?
If you are planning to do a kitchen remodeling in San Diego, California, we suggest installing a few places where you can place indoor plants. You can arrange these plants on your open shelving, hang them, or set them at the center of your countertop.
What kind of indoor plants?
Herbs.
We suggest you use a space in your kitchen to grown herbs. Fresh herbs are ideal when you want to sprinkle something into your dish or add flavor to your cooking.
Aloe Vera.
You may also include Aloe Vera plants for medicinal purposes. Since they can thrive in warm environments, your kitchen is an excellent place to grow them.
English Ivy.
If you want a plant to help purify your kitchen air, you can hang a lush, English Ivy by the window or over your sink. English Ivy is known to reduce indoor air pollutants like mold and bacteria.
White Jasmine.
If you want your kitchen to be filled with sweet scents, then you can also place a pot of White Jasmine somewhere near your sink.
There are still a variety of indoor plants out there. Infinity Design & Build, Inc. believes that aside from increasing the humidity, adding style to the home, and being beneficial for cooking, plants can also improve the household's morale and productivity.
For inquiries about our services for kitchen and bathroom design in California, you are welcome to contact us!