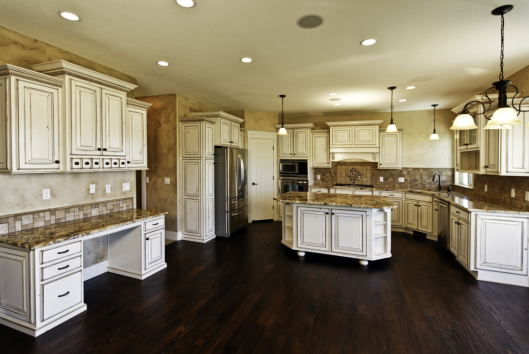 Have you ever heard or seen a Tuscan style kitchen? It's a nature-inspired design that can make any room bring forth a tranquil atmosphere. The rustic portion of the decor will look less sparse and mysterious, delivering a dramatic look of the place. Therefore, it adds a bit of sophistication and drama if you're into that sort of thing.
You don't have to live in a farmhouse or cabin to pull off a rustic Tuscan kitchen remodeling in San Diego, California. With the right Tuscan-inspired accessories such as wooden bowls filled with fruits, a piece of pottery, exquisite painting, or ceramic containers, you can already get a feel of your kitchen design.
Adding Tuscan style and flair into your kitchen is not that difficult, according to our kitchen & bathroom specialist in San Diego, California. If you would like to have an eat-in kitchen, you can incorporate a large wooden table with simple chairs. You can also add wooden stools and for a breakfast bar.
If you want to have your kitchen furniture and fabrics to have a bit of roughness to them, you can choose to have them built in wood. If you feel the need to have them painted, then we recommend choosing a warm color palette.
You may add freestanding wood stands where you can store flower pots and other plants if you'd like to. Adding a touch of green to your rustic Tuscan kitchen will make the room look alive and inviting.
If you decide to have deeper tones for your cabinets or walls, you may want to consider installing lighter-colored curtains, perhaps with Tuscan stripe designs that may appeal to your visual interest.
If you want to know more options for kitchen or bathroom design in California, you are welcome to contact us.
Choose Infinity Design & Build, Inc.!