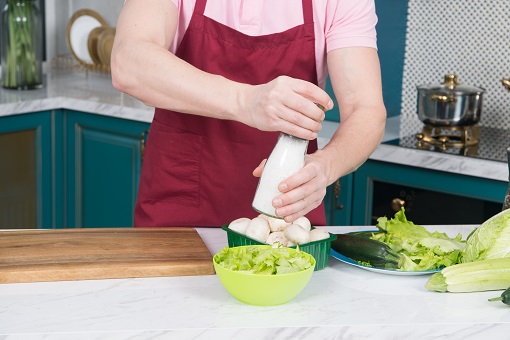 Choosing a kitchen countertop is hard. You have to look at the durability of the material and how easy it is to maintain. You also have to spend according to your budget. You have to consider these factors so you don't make any costly mistakes.
As the leading kitchen & bathroom specialist in San Diego, California, we will help you find the right countertop for your kitchen. Below are some of the most common kitchen countertops that you may choose from:
Granite is one of the top choices when it comes to countertops. It is available in matte and shiny finishes and comes in a wide range of shades. Granite can be expensive or affordable depending on its origin, finish, and color.
Natural stone countertops such as soapstone, limestone, and marble are durable but can be pretty expensive. They can resist high heat and come in beautiful finishes, which is why it is common in luxury homes.
Concrete countertops are becoming more popular in recent years. It is because they can be customized completely. You can choose different pigments and finishes according to your liking. But the downside is that changes in temperature may cause it to curl or wrap.
Infinity Design & Build, Inc. takes pride in the past projects we make. When doing kitchen remodeling in San Diego, California, we always make sure to give the best to our clients. We give strict attention to every little detail because we want your vision to become a reality.
We can also help you with your bathroom design in California. Rest assured that our experts are knowledgeable and will help you achieve your dream project.
Please feel free to give us a call today for more information.