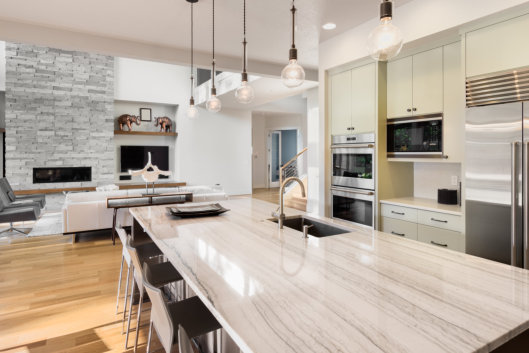 Have you thought about remodeling your kitchen? If you have and are ready to make the big change, it is important to do some research on the type of kitchen that you would like to have. Our kitchen & bathroom specialist in San Diego, California does recommend, though, that you go for modern kitchens.
For many years, the functionality of kitchens has changed due to the ever-changing technology in the modern world. This is also partly due to the demands of many homeowners; they want a kitchen that can impress and satisfy their guests!
Having a modern kitchen can make your cooking and meal preparation tasks much quicker and easier. Because a modern kitchen includes the use of updated cooking appliances that have timers and temperature settings, it's more secure to multitask.
In the past, people built kitchens for them to use as an area for cooking only. It's a good thing that, nowadays, you can now have a kitchen that you can consider and use as a multi-functional room!
In a modern kitchen, homeowners can now install a dishwasher in one of their kitchen counters and built-in microwaves. They don't have to purchase these different kitchen appliances individually. If you want, our designers for kitchen remodeling in San Diego, California build them right into your kitchen!
If you want to remodel your kitchen, you can contact Infinity Design & Build, Inc. Our consultants for both kitchen and bathroom design in California can help make your dream home come true!