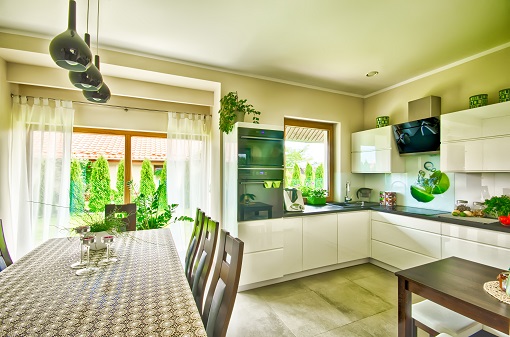 Often termed as the heart of the home, the kitchen is considered the most important and most utilized space in any home. It is a hub where lots of bonding, sharing, communication, and of course, eating happen. It is a bonding area that not only ties the home together. But also brings the family, friends, and loved ones closer together.
With that in mind, having a functional, aesthetically pleasing kitchen in a new home or getting a kitchen remodeling in San Diego, California, should be well-thought and planned. Dedicated to helping achieve the kitchen of dreams, Infinity Design & Build, Inc. is a home remodeling contractor that turns vision into reality. Considering all the functionalities, aesthetics, and budget, we can help any family have a kitchen that draws everyone together and envelops the warmth of the heart's home.
When planning a kitchen renovation or designing a new kitchen, here are a few tips from a kitchen & bathroom specialist in San Diego, California, that will help create a kitchen that works its magic.
Ensure the kitchen floor plan includes enough room between cabinetry and the island to easily navigate through the kitchen space.
Plan space for the door's clearance and swing direction in the kitchen design to make cabinet and appliance doors fully functional.
Place frequently used ingredients and snacks easily within reach when organizing the pantry and other food storage areas.
Ensure the kitchen includes plenty of electrical outlets, especially in areas where coffee pot, toaster oven, blender, and other appliances are placed.
These and more tips and ideas can greatly help when designing a kitchen. Don't hesitate to reach out to us for more tips on kitchen and bathroom design in California.