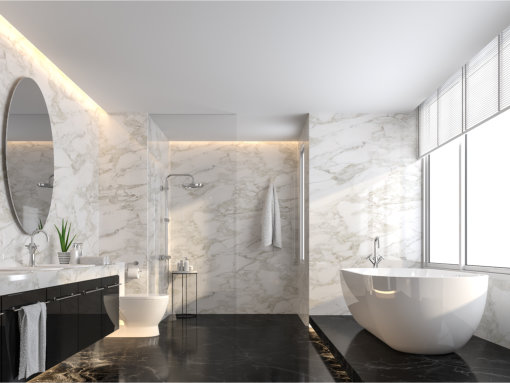 We all have that time of the year when we are best inclined to declutter, remodel, update, revamp, and basically change things up.
But what if we tell you there is actually a best time in the year to do these things, at least for bathroom remodeling? That's right! Per our dedicated kitchen & bathroom specialist in San Diego, California, summer is the best season for a bathroom makeover.
Not convinced yet? Here are some of the most important reasons for this:
Generally better weather and more daylight
Summer means less rain and more long, warm days—perfect for any long-haul revamping. Also, since there are more hours of daylight, more work can be done and you can look forward to a new bathroom sooner!
More open schedules
School days are over which means no more parent-teacher meetings, driving sports practice, music recitals, and other school activities you would usually have to attend. With a free, more open schedule, you can have more time to choose the best bathroom design in California and buckle down to your remodeling.
Better ventilation
Adequate ventilation is crucial in moderating internal temperatures and reducing moisture accumulation. During the warm weather of summer, you are not fighting against harsh elements such as snow or allergens and you can freely open windows for ventilation.
Take advantage of the summer season to tackle your renovation. We have been providing bathroom and kitchen remodeling in San Diego, California at Infinity Design & Build, Inc. for years. Call us today!