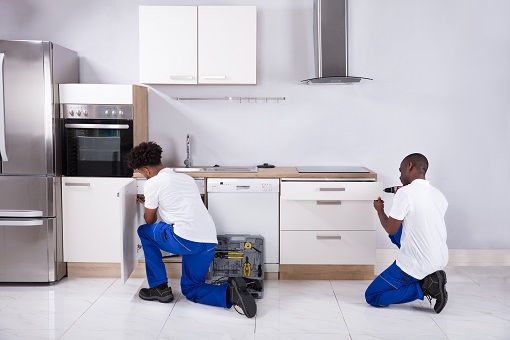 The kitchen is one of the most used spaces in the household. This room is where you spend countless hours preparing meals to bring the family together and create meaningful memories. As more time passes, your kitchen will start to show signs of wear and tear that indicate a need for kitchen remodeling in San Diego, California.
To determine if this is the right time to give your kitchen an upgrade, look out for these telltale signs:
Poor Lighting

Ideally, the kitchen should be among the most welcoming spaces in your home. However, a kitchen that's well-organized with a proper layout and fresh paint may not appear that way with inadequate lighting. Overhead lights or lights under the cupboard can transform your kitchen and increase its functionality too.

Cramped Spaces and Insufficient Storage.

Since you bought or built your home, your family may have expanded. With more family members, the space may now be too cramped that it affects the functionality. Additionally, you may be finding it more challenging to find more pantry space for all your ingredients. An experienced kitchen & bathroom specialist in San Diego, California can help maximize your kitchen's space.

Outdated Appliances

If you bought and installed your appliances when you first bought your home and have not upgraded them since they may be affecting your daily kitchen functions. Older appliances are not only inefficient but can also contribute to higher utility bills.
Infinity Design & Build, Inc. is a reputable home remodeling contractor and family-owned business specializing in kitchen remodel and bathroom design in California. To achieve your kitchen remodeling goals, please call us at 619-577-0939 to discuss your design plans and budget with us.