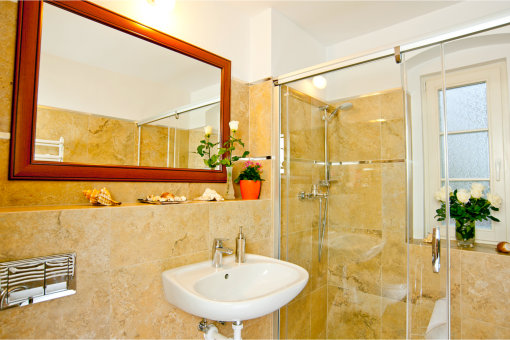 Remodeling your bathroom requires a lot from you as the homeowner, including your patience, money, and time. However, it's worth it in the end, adding value, quality, and energy to your home. Here are signs you already need kitchen remodeling in San Diego, California:
Breaks and leaks
When you notice your faucets are leaking, tiles cracking, and ceiling crumbling from moisture, these are all signs your bathroom needs help. Ask help from a kitchen & bathroom specialist in San Diego, California today!
Poor lighting
Your bathroom is much more functional with plenty of lighting, preferably natural lighting. This can be solved through extra light fixtures or a lighted vanity mirror. You may want to install more windows if extra lighting doesn't work.
Outdated décor and designs
Maybe you've realized you don't like your bathroom's designs and décor. If you hate walking to it, wishing for a difference all along, seek help from specialists in bathroom design in California.
Changing needs
Your elderly parent may find it difficult to get into the tub or find it difficult sitting and rising in the toilet seat. Perhaps, you have a child. Either way, you'll need to apply modifications that work best for your family.
Lack of storagehttps://drive.google.com/drive/folders/1eXyRI3yHfJqoNMfzufyi4sevW9PfzCY8
If your bathroom seems like you have plenty of unused space or is tight, you may need to open the area up or remodel it to fit your storage needs.
Once you consider remodeling your bathroom, Infinity Design & Build, Inc. is here for you.