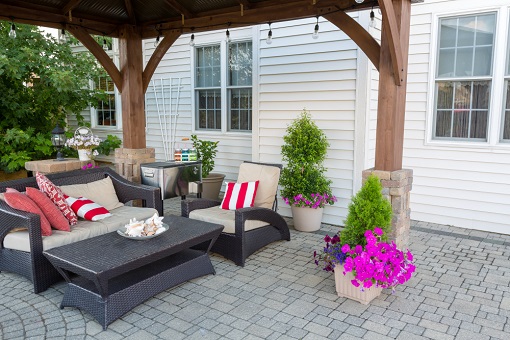 Do you need assistance with some straightforward patio ideas in advance of the spring and summer seasons? First, consider two things: utilizing materials that could weather the shifting seasons, and a speedy turnaround.
To ensure things go smoothly, make sure to partner with our kitchen & bathroom specialist in San Diego, California. We can help you plan and ready the location of the future patio before we could begin. Common reasons to update your home's patio can be due to old materials or an outdated look that makes your home look old. Giving the face of your home a fresh makeover will give it a stunning greeting to meet the spring and summer seasons: perfect for spending time outside and doing some gardening.
After allowing us to rebuild your patio or replace old materials with new ones, our design team will be more than glad to help you with styling, too. Our experts can give you advice on which paint colors to choose and which furniture would look best with your outdoor space.
During the spring, make it so that plants and flowers can freely hang out in the open. This gives a natural and fresh look perfect for the season. For the summer, patios can be a great source of shade while offering comfort and relaxation during the hot days.
It's crucial to think about more than simply your money when choosing cheap patio ideas. The Infinity Design & Build, Inc. team has specialists available to assist you through the creative design process, and they will make sure to address every item on your wish list.
We also offer kitchen remodeling in San Diego, California, should you need to give your kitchen a boost, too!
We can also assist with bathroom design in California.