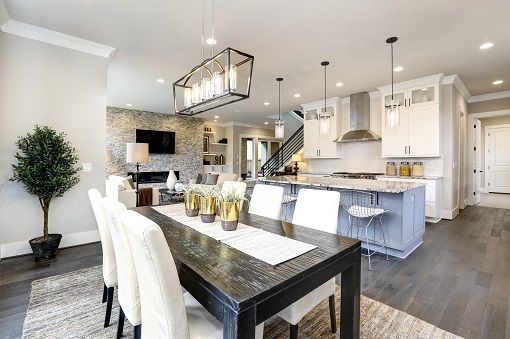 It's the new year, and for some, to start a good year is to renovate the kitchen. The year is said to bring new journeys and opportunities for everyone. Having a functional yet good-looking kitchen kicks differently.
Your kitchen will speak so much about the owner. Hence if you are planning for kitchen remodeling, here are some tips. The trend is sometimes good to follow, adding a pop of something different each time. As a kitchen & bathroom specialist in San Diego, California, one knows where to play between personal choice, professional touch, and trend application. Here are trends you can follow for this year:
Mixing in the old. Adding a mix of antique furniture and vintage pieces to your kitchen creates an effect of warmth and a homey environment.
Glass partition can always give the illusion of a bigger space. It can also not compromise the good natural lighting it can provide. It portrays the ambiance of togetherness in a home.
Layered lighting is always a thing- it will never go out of trend. It is a quirky yet elegant addition to your kitchen. Plus, who does not want good kitchen lighting?
Single open shelves will never disappoint. In kitchen remodeling in San Diego, California, we understand the risks. With so much going on in the kitchen, it will create a visual overload. A minimalistic approach will always do the job.
Infinity Design & Build, Inc. can help you remodel your kitchen, build an additional room at home, and add a spark to your bathroom design. Yes, we are also a provider of bathroom design in California. To know more about the services we offer and how we can help you remodel your home, call us.