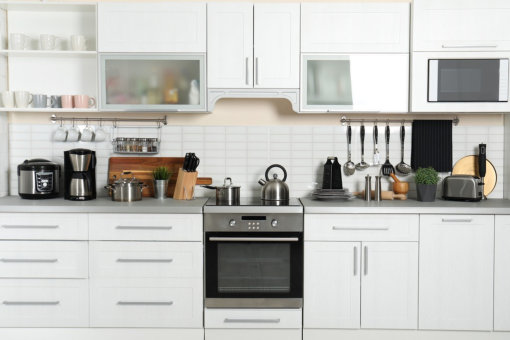 There's no place better than the kitchen when it comes to having a hearty meal. Aside from being a great place where the appetite can be satisfied, it is also an ideal space for gatherings. After all, nothing beats the combination of satisfying foods, sensible conversations, and awesome people. Because of this, the kitchen must also be able to deliver to the expectations of guests. This means that there may be a need to have kitchen remodeling in San Diego, California, or your local area.
Not all kitchens are created equally. Some have the luxury of space, while some don't. Nevertheless, it is important to maximize space in the kitchen as much as possible. Some homeowners may have already gotten used to the size of their kitchen and may already find this unnecessary. However, it is more important to focus on the benefits that come along with it rather than the cost. The good news is that remodeling the kitchen and bathroom design in California does not always have to be time-consuming and costly.
Here are some simple hacks that you can do to maximize space in the kitchen:
Divide kitchen tools.
Add shelves above and inside cabinets.
Use tension rods for more organized storage space.
Install a hanging rack for pots and hooks for mugs.
Ditch the traditional knife block for a magnetic knife bar.
Having a spacious kitchen means more efficiency in food preparation.
If you find these a little too challenging to do or you simply don't have the time to do so, you can always rely on a kitchen & bathroom specialist in San Diego, California, such as Infinity Design & Build, Inc. We provide expert solutions to your home remodeling needs.