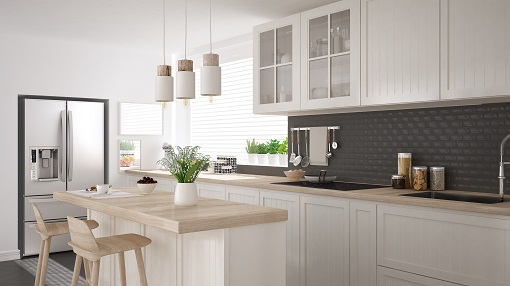 The key to realizing your dream kitchen is to find the best home renovation professionals. Because kitchen remodeling in San Diego, California is a substantial investment, you want to make sure that every detail is flawless. However, mistakes can occur during the renovation process. Most of these errors are caused by delays, unforeseen events, or serious design flaws. Whatever the reason, it's critical to be aware of some typical traps to avoid.
Overlooking the workflow
Failure to assess your workflow can result in a negative impact on the efficiency and functioning of your kitchen. That is why it is critical to plan and focus on the flow of your kitchen throughout restoration. Ensure that the most often used areas, such as the stove, sink, refrigerator, sink, and other equipment, are in an efficient place.
Skimping on storage
One of the costliest kitchen remodeling blunders you'll ever make is ignoring storage features. You must provide adequate room to accommodate your current and future storage requirements. Your kitchen remodeling contractor can assist you in developing a kitchen remodeling plan that includes an effectively built storage space.
Doing it yourself
It is critical to consult a kitchen & bathroom specialist in San Diego, California before beginning your renovation. An experienced contractor will help you refine your kitchen renovation plan, provide expert guidance and insights, and recommend additional ideas that are appropriate for your project.
Are you seeking the best home renovation contractors to help you realize your kitchen remodeling dreams? Our Infinity Design & Build, Inc. staff is ready to assist bring your kitchen remodeling and bathroom design in California to life.
Contact us today and schedule an in-house consultation to get started.