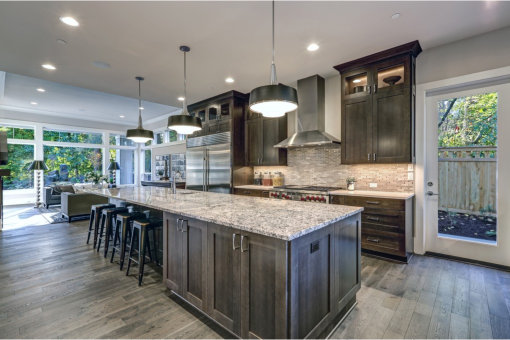 Having a trendy kitchen is a thing. However, some tend to overdo it. There is nothing wrong with incorporating your taste into your home, but be practical in getting things done. Below are trends that flock homebuyers away or might give you a headache in maintaining your home.
The all-out all-white. Nothing beats the vibe and neatness of a white interior and everything in the kitchen. The crisp, polished look always gives off a dainty vibe. However, this can be hard to maintain.
Over-the-top details. Subtle but many design details around the kitchen often deter buyers. If you are not planning to sell your home, a highly stylized home can be hard to keep up, especially if one day you'll decide to have it remodeled. It may cost you a lot of money and effort.
Vain lighting fixtures. Probably, good lighting is the investment anyone would go for. It is an essential design element that will always leave an impression on everyone. Out-of-the-box lamps and impractical lighting can be daunting.
Always consider these tips. They will save you a lot of money, effort, and time. You can also tap for help from a provider of  kitchen remodeling in San Diego, California.
Infinity Design and Build, Inc. offers this kind of service. We can help you create your kitchen. As a kitchen & bathroom specialist in San Diego, California, we are experts in incorporating the right trend that will surely remain practical. 
If you are looking for providers for bathroom design in California, we can certainly do the job too. For more information about our services and everything we can offer, call us today.