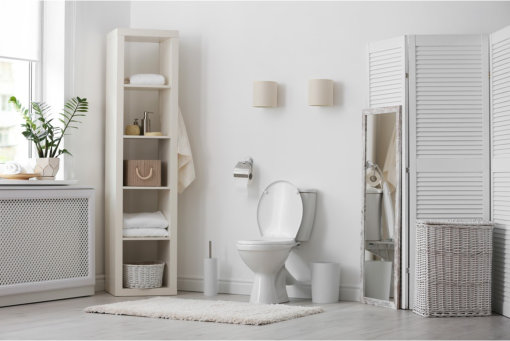 So, you've been eyeing those summer paradise-themed on your feed for your latest bathroom makeover.
Before you do, however, remember that trends, especially those that are style or aesthetic-related are only good for a season or two. And per our dedicated kitchen & bathroom specialist in San Diego, California, modifications can be costly, compromise the balance of your space, and may even make repairs more complicated than they should be.
Thus, as the trusted provider of bathroom and kitchen remodeling in the San Diego, California community, let us remind you to think not only twice, but at least ten times, before making the decision.
In line with this, we at Infinity Design & Build, Inc. have listed down some popular trendy designs that may not be worth your extra buck.
Patterned Tiled Floor
Removing and exchanging floor tiles and vice versa requires professional work so they're not practical; not to mention, expensive. But if you're eager to try this patterned trend, we suggest trying out some rugs first.
Wall-mounted faucets
This goes for any plumbing or electrical that has been tiled over onto the wall. Such connection usually means more costly and more complex repairs over time, something that you may be late to catch up precisely because they're hidden.
Wood themes
Want to replace your bathroom design in California with wood for that Scandinavian/farmhouse aesthetic? There's no doubt about how good it will look on your feed. But before you do, make sure it's especially well-ventilated. Molds love daft and moisture and when it latches on to the wood, you can bet it won't be easy at all.