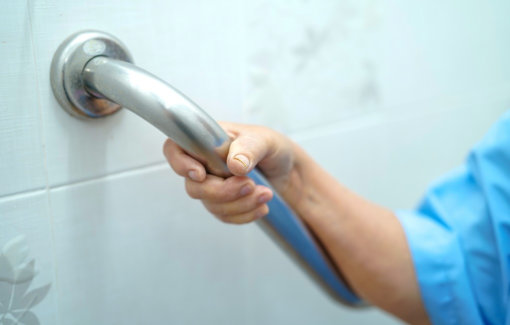 The bathroom is maybe one of the smallest rooms in the home, but it can be one of the most dangerous. The Centers for Disease Control and Prevention pointed out that for every second of every day, people ages 65 and above suffers a fall, with most of them happening in the bathroom. This makes falls the leading cause of injury and death in this age group.
Thus, Infinity Design & Build, Inc., the Kitchen & Bathroom Specialist in San Diego, California, gives you tips on how to create a safe environment and help them remain as independent as possible.
Eliminate throw rugs
Stepping on a throw rug, especially for aging adults, can easily slide away from underneath the feet. Rather change them to non-slip mats in front of the tub, toilet, or sink.
Install grab bars
To ensure they have assistance when getting in and out of the tub or the toilet, it is best to install grab bars. Just make sure to install them in easy-to-reach places to help support their balance and steady themselves in transitioning from one place to the other.
Make items accessible
Place commonly used items, such as hand towels, clothing, toiletry items, etc. within their reach.
Test water temperature
It is advisable to test the water temperature in the tub or shower before they bathe to avoid sudden moves that could cause a fall among seniors.
Install automatic lights
Bathroom design in California usually installs ample, non-glare lighting that helps seniors see their path and reduce fall risk when going to the bathroom at night.
In need of kitchen remodeling in San Diego, California? Don't hesitate to call us at 619-577-0939. We would be glad to serve you!