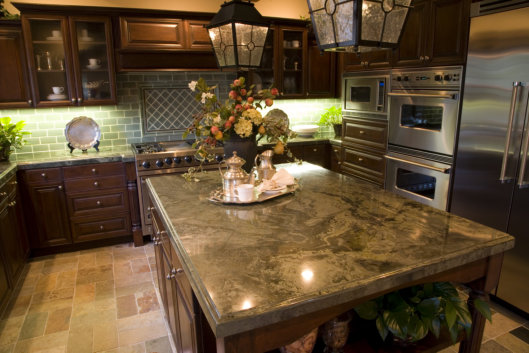 Many homeowners decide to remodel their kitchen countertops based on what is on trend. However, if you think about it, even if your kitchen countertop design is trendy, it does not mean that it is not timeless.
If you want your kitchen countertop to stand the test of time, you may consider getting one that has quartz-surfacing. As per our kitchen & bathroom specialist in San Diego, California, manufactured quartz is one of the superior countertop materials many homeowners now choose for kitchen remodeling.
When you acquire kitchen quartz countertops, you will have less need for maintenance and repair because it is impenetrable to stains and can endure acidic foods, and it does this without the need for sealing.
Compared to their granite counterparts that some homeowners like, there is no need for you to keep on scrubbing or scraping to clean off any spills or grease. You can wipe them away with a soft cloth and a degreasing cleaner.
Furthermore, quartz countertops also offer you a sparkling surface that shows a timeless appeal. You will never get tired of its glamour! If you are concerned about the countertop patterns looking so uniform and boring, our kitchen remodeling in San Diego, California can make adjustments to copy the natural-looking color of granite and the reels of marble to pull off the appearance of real stone.
Same goes for your bathroom. Our bathroom design in California can install quartz countertops to add a shimmering look to your bathroom, making it more appealing and adding value to your home.
If you want to install quartz countertops to either your kitchen or bathroom, we will be happy to assist you. You are welcome to call us so we can set up an appointment with you and our kitchen & bathroom specialist.
Feel free to share our Infinity Design & Build, Inc. blog with your fellow homeowners!