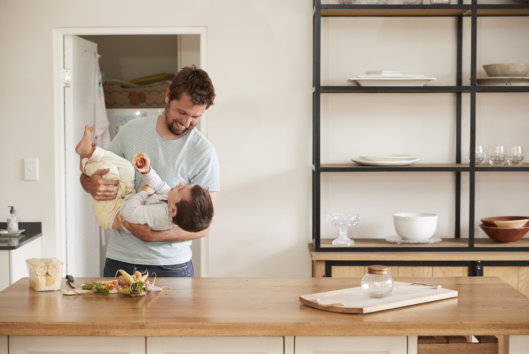 How do you feel about acquiring open shelves for your kitchen remodeling in San Diego, California to add to the utilitarian feel? When you have open shelves in your kitchen, you can see the items that you need when you prepare meals, cook, and other kitchen activities. You do not have to pull the cabinet doors to find what you need.
You may think that it is better to keep all the clutter concealed behind closed cabinet doors. Sure, when you have tons of plates and cups stacked on your open shelves, they appear unsightly. However, there are three tips that Infinity Design & Build, Inc. can give you to make your kitchen essentials look orderly:
Limit the open shelves to one section of your kitchen wall. You can keep the other kitchen essentials in the lower cabinets.
You may drive yourself to pair all the plates and cups down so that your kitchen will look chic.
You can mix in a few pleasant decor pieces, such as books and vases on the open shelves.
You do not have to make your open shelves become the visible focal spot of your kitchen. As per our kitchen & bathroom specialist in San Diego, California, it is better to avoid installing the shimmering kinds of flash to make them look minimal. Instead, you may consider installing rustic, wood open shelves or go all white.
If you wish to make use of open shelving and open vanities to your bathroom for your bathroom design in California, it may sound like a great idea! You will benefit from easily reaching your bathroom essentials without having to go through your bathroom drawers or cabinets.
Do you want us to install open shelves into your home as a part of your kitchen and bathroom remodeling? You can give us a call today so that we can meet with you. Also, if you find our blog interesting, please share it with your family members and friends!