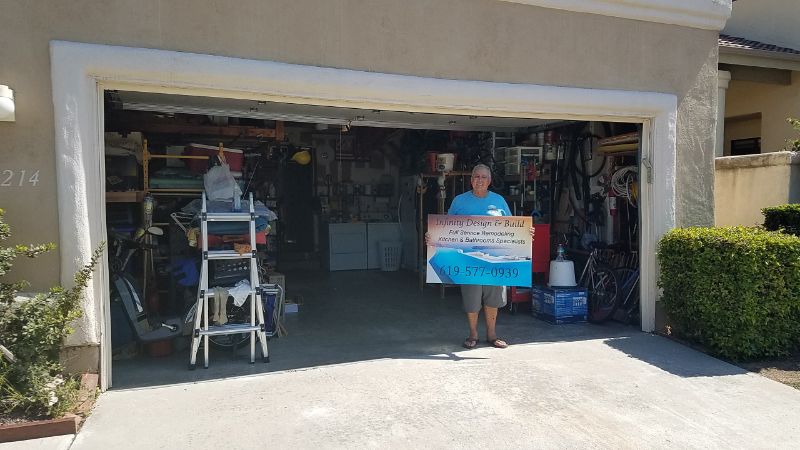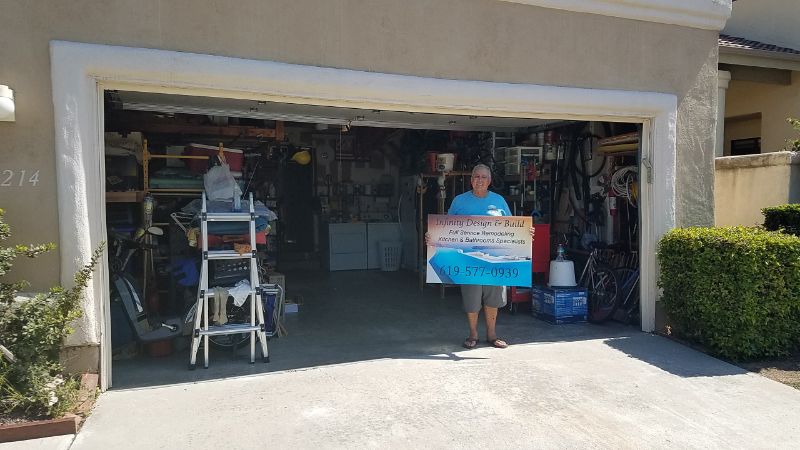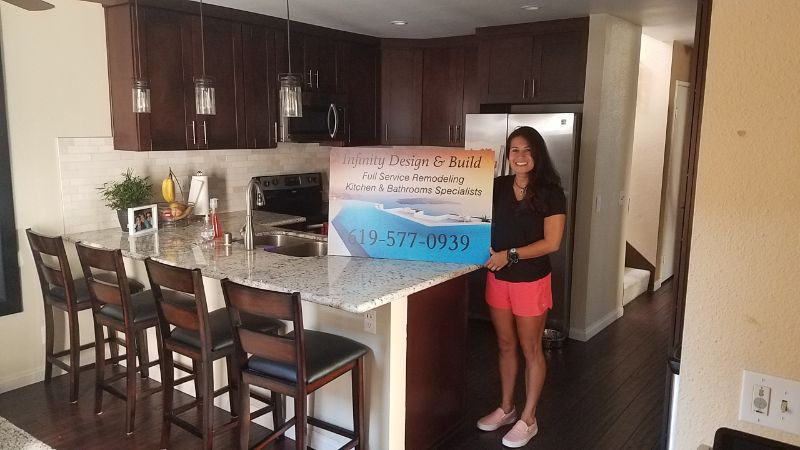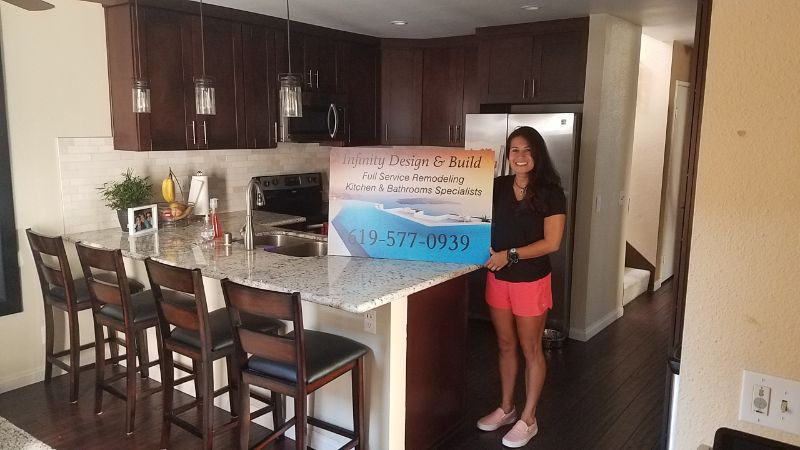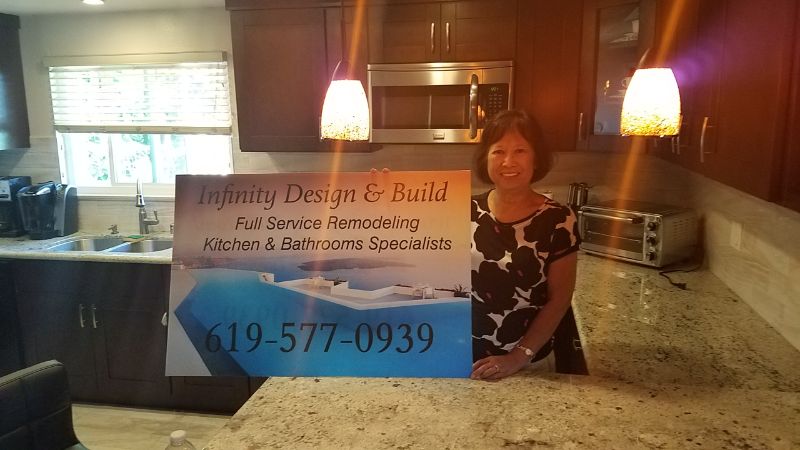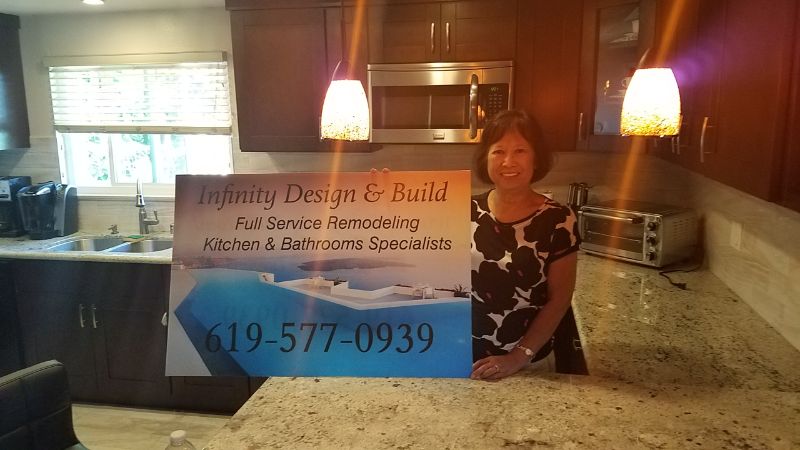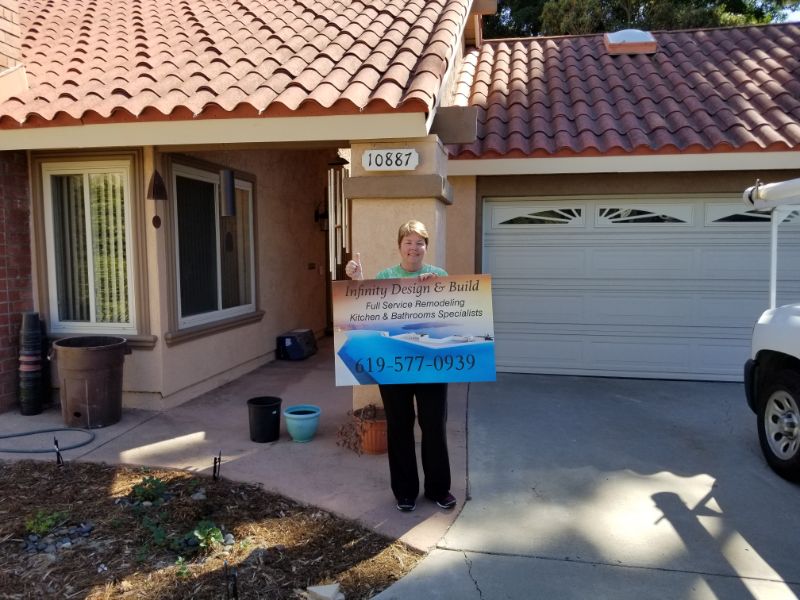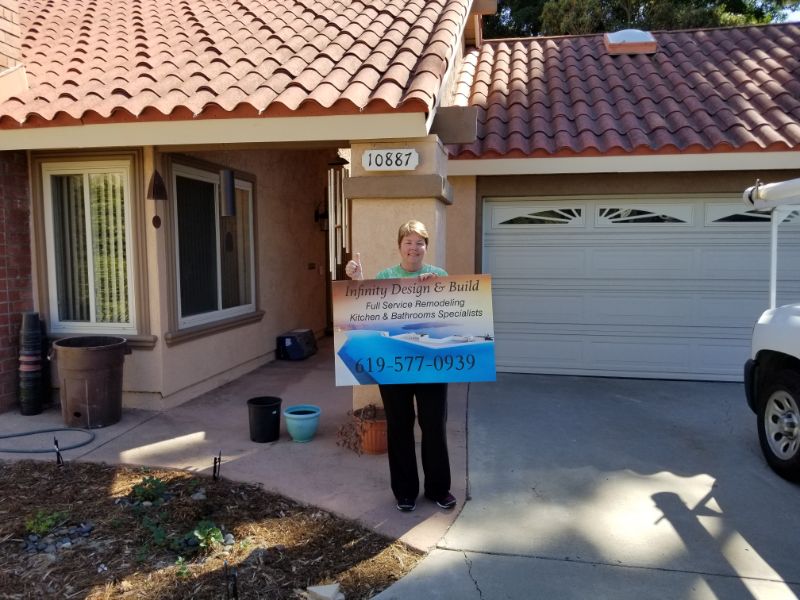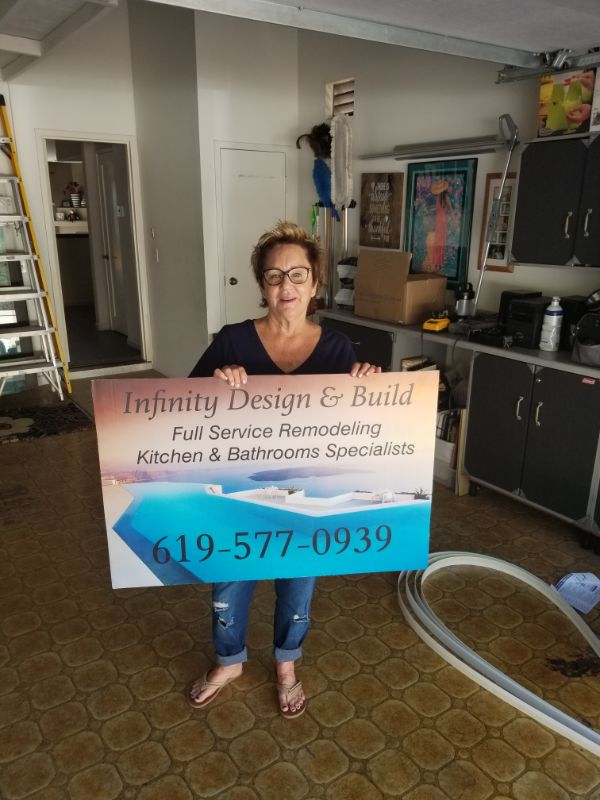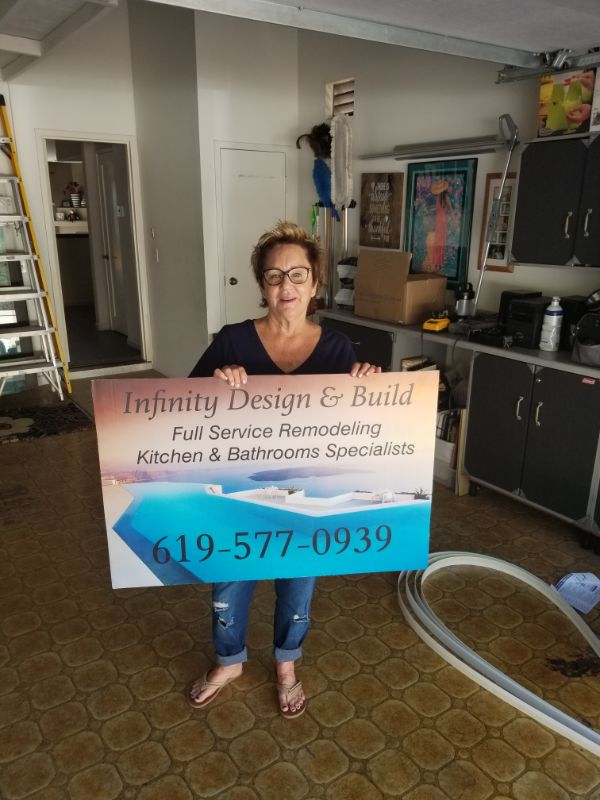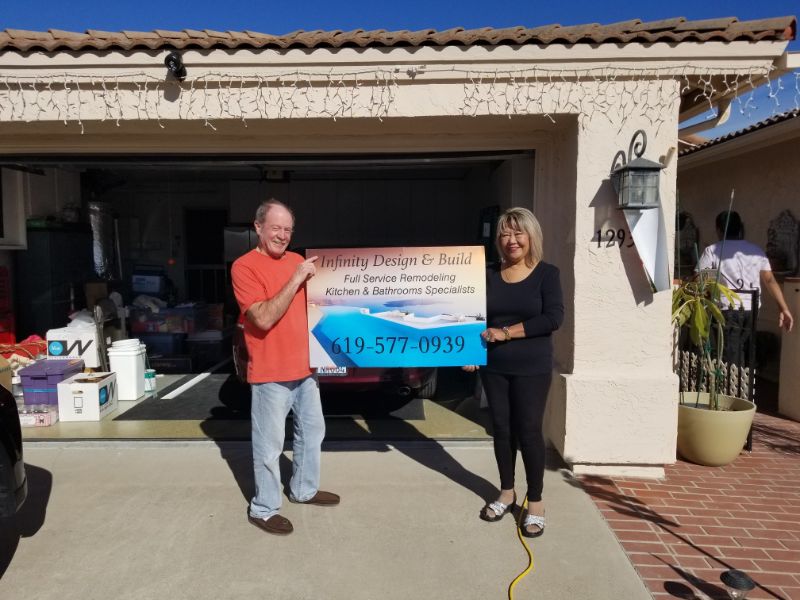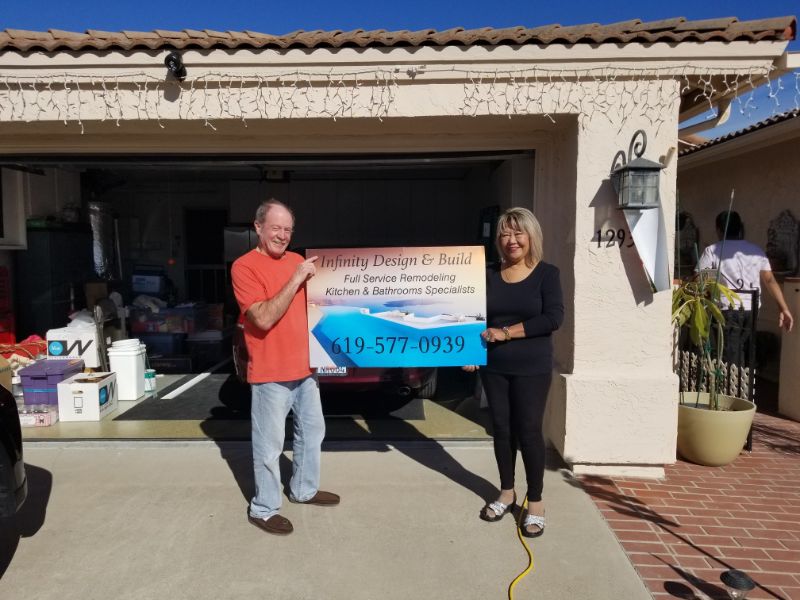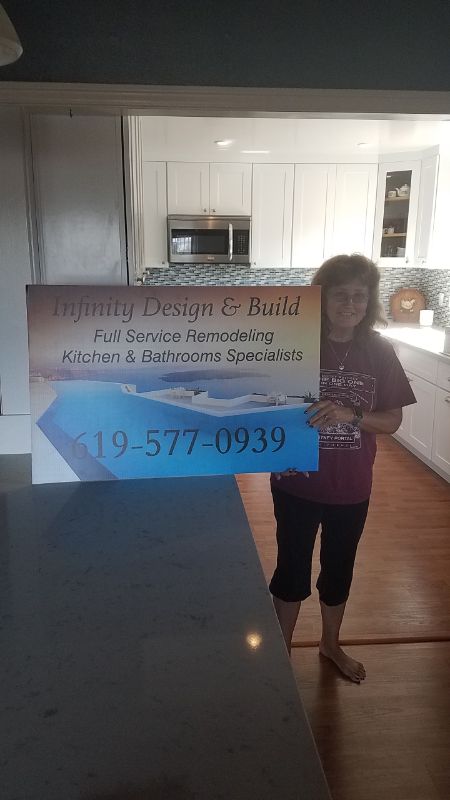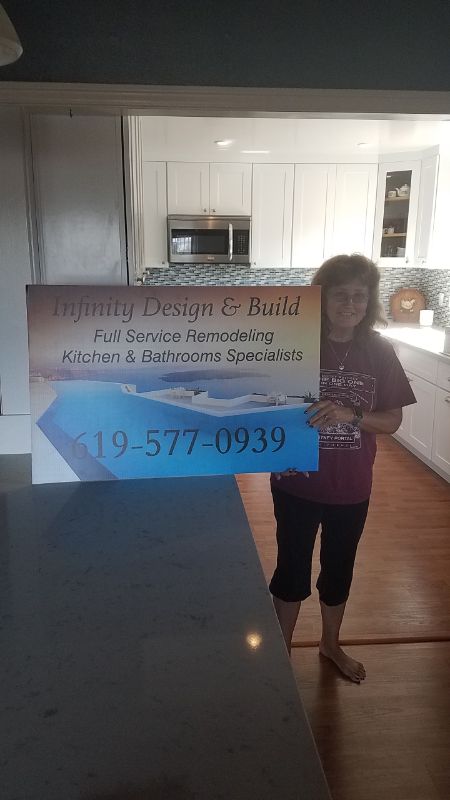 Read what our clients have to say about our work.
I liked the work they did. My bathroom was feeling outdated and dreary and I knew what direction I wanted to take it in but not exactly what I wanted changed. They had great suggestions and really helped me design the place to my liking. I ended up getting the shower floor tiling replaced and the walls. The countertop was redone as well. Overall, painless and quick. I'd use them again but I like my kitchen already. Thanks guy for your design ideas you gave me . couldn't be happier i and i have and definitely will recommend you in the future.
– Rosemarry.d Carlsbad CA
Guy was referred to me by my mom (they remodeled her kitchen beautifully!). I hired him to remodel my master bathroom, and he and his crew did an amazing job. The work was done quickly and efficiently. I am so happy with how the project went, and I will most definitely hire them for ALL future jobs!
– Irene.j Encinitas CA
We converted a bathroom with a tub to a bathroom with a shower which was well done. We also updated 3 other bathrooms with counters, mirrors and lights which was also well done. Having a designer as a knowledgeable salesperson was "icing on the cake" as he helped with color and design. I highly recommend them. Guy helped as far as the design ideas, he supervised the project on a daily basis and responded to my texts and calls within seconds.
Amazing communication and supervision. highly recommended company!
– Lorri.g San diego CA
We just finished an incredible kitchen remodel with Guy and his crew. I couldn't be more happy with the work that they did! I would HIGHLY recommend him for remodeling!From the beginning of the job to the end, Guy was very clear with the process and was readily available and accessible every day through email, phone, or text. He was always quick to respond if we had any questions and he kept clear communication as to what to expect each day.
Guy gave me a timeline and an estimate on day one and due to previous experiences I wasn't expecting it to remain accurate – but sure enough, Guy finished exactly when he promised and there were no extra surprise expenses.
The quality of the work exceeded my expectations! Guy assisted us with picking the cabinets, backsplash and the granite. He is an expert in his field – creating the most beautiful combinations for the kitchen design. I truly appreciated his input because we had no idea how to choose and match everything. His crew impressed us with their extremely high quality workmanship with the install – they were punctual, clean, friendly, and dependable.
Guy made this kitchen remodel project such a pleasure! His professionalism, energy, and passion for his work all show with the incredibly beautiful finished project. Thank you so much for the amazing kitchen!!!! We will definitely call upon him for future projects!
– Michelle L. San Diego CA